Improv legend Susan Messing, founding member of Annoyance Theater, and renowned for her work at Second City and iO (improv Olympics) is coming to Berlin to give a workshop on Monologues Sunday, Dec 10, 3 to 5:30 PM.
It will be taught together with John Lehr, a pioneer in bringing improv techniques to TV productions. He co-created, wrote, produced, starred in "10 Items or Less", on TBS and on Hulu's original comedy western "Quickdraw."
The cost is 50 Euro.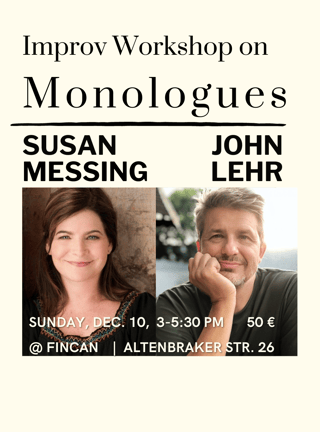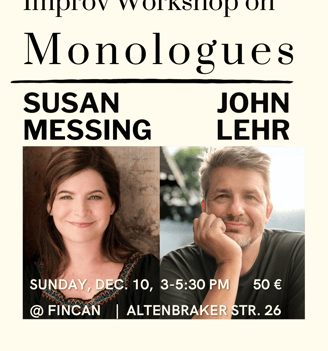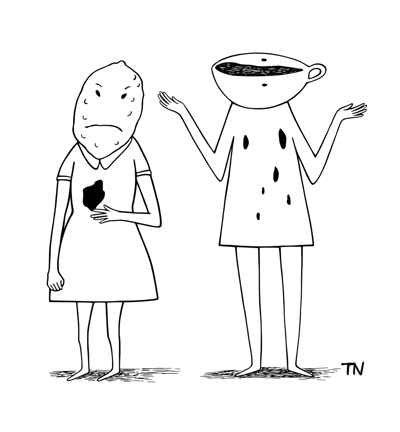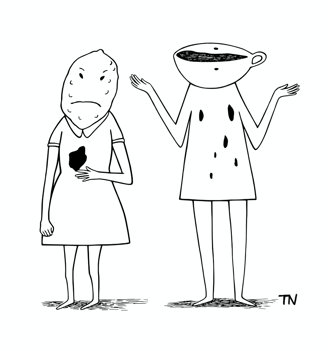 Illustration by Tineke Noppers
Truthy Improv Comedy Show and Jam
Every other Friday at Fincan, a community-run cafe in Neukölln, we host one or two improv teams, followed by an open jam.
We aim to make a warm and inviting environment for all kinds of adults to be silly together. In English.
Donations accepted for the space.
Show starts at 9 pm.
Altenbraker Str 26
a 2-minute walk to U8 and Ringbahn
Follow on Instagram @RingbahnComedy
There is also a vegan dinner, available for donation, starting at 7:30 pm. 3-10 Euro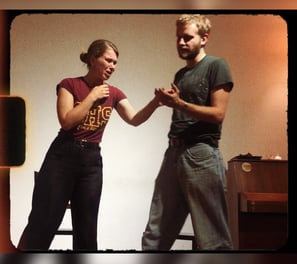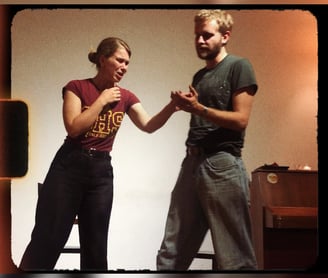 Two-prov version of "Haircut"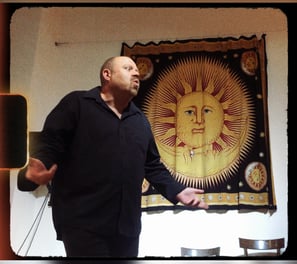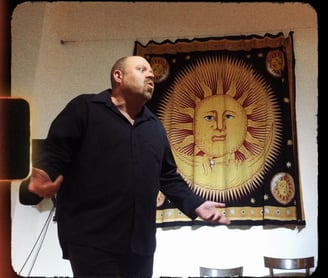 Geoff even did a one-person improv set.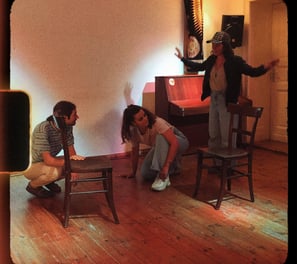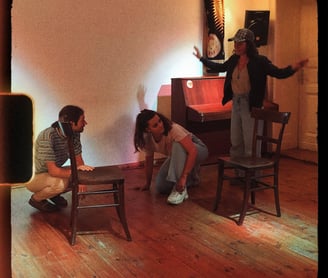 New people who have never tried improv before had a great time.